Investor Relations
Symbol
Nasdaq: STSS
Price
$
Volume
Change
Soren Bo Christiansen, MD
Chairman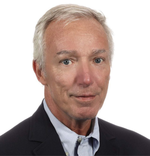 Soren Bo Christiansen joined the team in April 2018 as a Board member, became Chairman of the Board in December 2018 (and has been co-Chairman since 2021) , and was CEO from April 2019 until he stepped down in September 2021. Dr. Christiansen worked for Merck & Co. Inc. for 30 years in Denmark, USA and Switzerland. He was Sr. VP Merck Vaccines (head of the Global Commercial division), President Eastern Europe, Middle East & Africa and during the last four years of his career, he was President for Europe, Middle East, Africa and Canada. He holds a medical degree from University of Copenhagen Denmark.
Robert M. Hayes
Chief Executive Officer and Director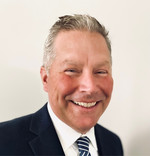 Robert M. Hayes has been the Chief Executive Officer and director for Sharps Technology since September 2021. Before joining the Company, he served as Senior Director of Product Management and Innovation and other roles with Gerresheimer Pharmaceutical Glass from 2010 to 2021 where he led commercial sales and strategic partnerships with top global healthcare companies. He has over 25 years' experience in the healthcare, medical device, and pharmaceutical manufacturing industry. Mr. Hayes received his Bachelor of Business Administration from University of Toledo.
Paul K. Danner
Executive Director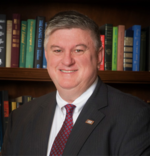 Paul K. Danner joined Sharps Technology in September 2021. Since 2013, Mr. Danner has been chief financial and administrative officer of PAY2DAY Solutions, Inc. dba Authvia, a FinTech software developer that provides merchants and consumers with a cloud-based CPaaS (Communications Platform as a Service) platform capable of providing end-to-end payment flows, billing, consumer management, payment analytics, and consumer insights. From 2016 to 2018, Mr. Danner was chief executive officer of Alliance MMA, Inc., which was a mixed martial arts organization offering promotional opportunities for aspiring mixed martial arts fighters. As a senior business leader, Mr. Danner has served three Nasdaq-listed companies as the senior corporate executive. Additionally, he has acquired extensive Board of Director expertise through six separate appointments totaling more than twenty-five years with three Nasdaq and OTCQB listed companies including Chairman, Corporate Secretary and Audit Committee assignments, as well as two development-stage ventures and one not-for-profit enterprise. Mr. Danner served as a Naval Aviator flying the F-14 Tomcat, and subsequently as an Aerospace Engineering Duty Officer supporting the Naval Air Systems Command, for 8 years on active duty plus 22 years with the reserve component of the United States Navy. He retired from the Navy in 2009 with the rank of Captain. Mr. Danner earned a BS degree in Business Finance from Colorado State University, and he holds an MBA from the Strome College of Business at Old Dominion University.
Timothy J. Ruemler
Director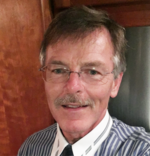 Timothy J. Ruemler joined Sharps Technology in September 2021. He was division President SW Florida for Centex Homes from 1993 to 2007, where he was responsible for all aspects of the Real Estate division's activities. Mr. Ruemler has been retired since 2007. While at Centex Homes, Mr. Ruemler also held the positions of Sales Manager, Construction Manager, Controller, and Assistant Controller for the Naples, Raleigh and Tampa divisions from 1986 until 1993. Prior to his career at Centex Homes, he held auditor positions. He holds a BS in Accounting from Indiana State University.
Brenda Baird Simpson
Director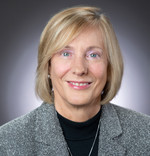 Ms. Simpson has been senior vice president & chief nursing officer at Centura Health in Centennial, CO since 2021. She was system vice president & chief nursing executive at Northeast Georgia Health System from 2016 to 2021, and system senior vice president & chief nursing officer at CHI St. Vincent Health System in Little Rock, AR, from 2007 to 2016. Ms. Simpson received a DNP from the University of South Alabama, an MSN from the University of Tennessee, Knoxville, a BSN from Tennessee State University, Nashville, and an AND from the University of Tennessee, Martin.
Jason Monroe
Director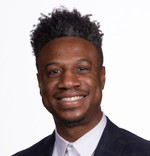 Mr. Monroe has been sales manager at CVS Health since 2016, and was a pharmacy manager at CVS Health from 2014 to 2015. He was Adjunct Professor for Pharmacy Technician program at Houston Community College from 2017 to 2019. Mr. Monroe received a PharmD from the Texas Southern University College of Pharmacy & Health Science and a BS from Prairie View A&M University.