Investor Relations
Symbol
Nasdaq: STSS
Price
$
Volume
Change
Robert M. Hayes
Chief Executive Officer and Director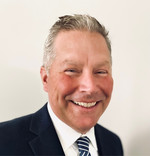 Robert M. Hayes has been the Chief Executive Officer and director for Sharps Technology since September 2021. Before joining the Company, he served as Senior Director of Product Management and Innovation and other roles with Gerresheimer Pharmaceutical Glass from 2010 to 2021 where he led commercial sales and strategic partnerships with top global healthcare companies. He has over 25 years' experience in the healthcare, medical device, and pharmaceutical manufacturing industry. Mr. Hayes received his Bachelor of Business Administration from University of Toledo.
Andrew R. Crescenzo
Chief Financial Officer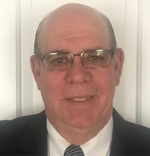 Andrew R. Crescenzo, CPA has been Chief Financial Officer for Sharps Technology since May 2019 under a consulting agreement with CFO Consulting Partners LLP through September 30, 2022, and as an employee since October 1, 2022. Before joining the company, Mr. Crescenzo served in various finance roles from 2006 to 2019 in biotech, manufacturing and distribution. These roles included CFO of United Metro Energy from 2014 to 2016 and Senior VP of Finance of Enzo Biochem (NYSE:ENZ) from 2006 to 2014. Prior to 2006, he was an Executive Director from 2002 to 2006 and a Senior Manager from 1997 to 2002 at Grant Thornton LLP. Mr. Crescenzo is a Certified Public Accountant and received his Bachelor of Business Administration from Adelphi University.
Steven Hertz, MD
Chief Medical Officer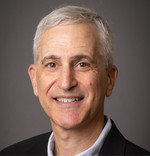 Steven Hertz joined Sharps Technology in 2018. Dr. Hertz divides his time with a continuing role as Chief of Vascular Surgery at Saint Barnabas Medical Center and Site Director of the Vascular Fellowship teaching program since 1993. He has extensive consulting experience for medical devices and previously served as President of the Vascular Society of New Jersey. Dr. Hertz earned his MD from Albert Einstein College of Medicine in New York and completed his Vascular Surgery training at the University of Pennsylvania.
Filippo Filippi
General Manager and Plant Director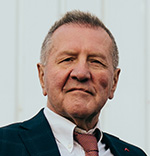 More than 35 years experience in manufacturing and supplying safety syringe technology to Europe, Asia, Africa, and the Americas. He has designed syringes and has built and managed syringe factories on several continents. General Manager of the current Sharps facility in Hungary for more than 20 years.
Justin Page
Vice President of Technical Operations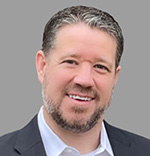 20 years experience in technical injection molding and manufacturing of specialty packaging within the medical device industry. Plant Manager and manufacturing operations oversight at Silgan. He previously managed injection molding processes at Amcor Plastics, for large scale medical device tool manufacturing.


Braden Miller
Director of Product and Program Development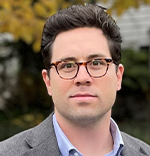 Over 15 years experience in the pharmaceutical industry in engineering and management roles with branded and generic drug manufacture. Former Sr. Manager with Gerresheimer focused on developing and commercializing parenteral container and delivery systems, and sterilization operations.

Jill Alznauer
Director of Commercial Quality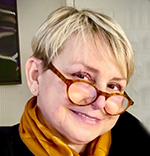 More than 25 years of experience in managing and supporting customer focused Quality Systems for specialty packaging for the pharmaceutical industry. Validation oversight at Amcor Plastics and managed the Field Quality Engineering Program for Gerresheimer Glass.